Length of engagement is important to understand. The required minimum length of engagement changes for different materials and hardness of said materials. This is something that needs to be determined during the design process.
When screws need to be fully loaded in tensile, it is important to note the strength of the material that the 'nut', or female threaded component, is made of. The minimum length of the engaged thread will depend on it. Ultimately, it is important to achieve the required minimum length to give the joint the durability it needs.
Below are some examples of recommended minimum lengths of engaged thread in internal threads based on the material of the nut component for heat-treated steel bolts. These have been determined from practical trials: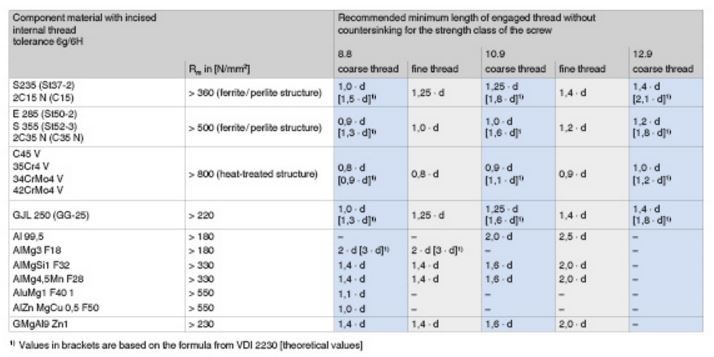 Make sure the toolbox of information needed to determine the proper length of engagement is readily available. Reach out to us at ProvenProductivity@bossard.com if there is any questions regarding this!
Length of Engaged Thread
by
Bossard